We depend on forests for our survival, breathe fresh air and use woods too. Besides, providing habitat to different animals and people, it has a wonderful sightseeing too. The north east division of our state in conjunction with the foothills of Himalayas is known as Black Forests.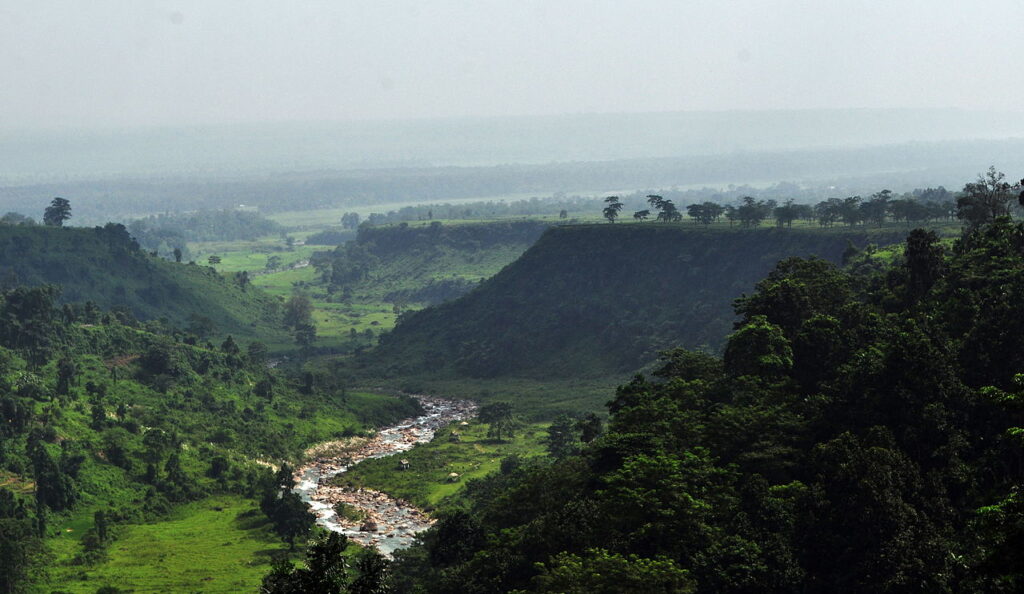 If you are the kind of tourist who prefers to travel like a local and enjoy unusual more than the beaten track—then North East has several of the best options for you. Pray at the pagodas of India. 'For enjoying a sightseeing of Black Forest, you will have to get down at NJP or Bagdogra Airport. Our representatives will take you to different eye catching and awe inspiring places. They will take you to have a feel of the jungle of the gorumara .Come back and stay overnight at Lataguri. Next day, after eating breakfast enjoy full day in Murti, Bindu, Jhalong, Dalgaon, Samsing, Suntalekhola, Rocky Island & Laligurous. Third day, you keep full day tour of Lava & Rishov. Next morning, move to Jaldapara via South Khaerbari. Enjoy Kingly Elephant riding in the next day and then go for Chilapata Forest Safari. Next early morning, you keep for full day tour of Jayanti, Buxa & Rajabhatkhaoa. Last day, you devote for Phuntshelong and arrive at NJP at the afternoon.
The quality of packages offered in today's portfolio is huge and diverse. This guarantees that every consumer's needs and desires are practically met. Package tours can further be broken down into many types. All suitable transfers & sightseeing is covered by NON AC car which will not be at disposal and will be exclusively used for the group as per the plan only. In INNOVA only 06 heads are allowable that too including child. In case, the guest is going for INNOVA as indicated by the accepted syndicate rule; INNOVA will do the main transfer & sightseeing. Billing is done upon standardization of hotel, Per Person, Extra Person / Child with Bed (CWB) sharing the Room on mattress.